Suspect arrested with 301 bags of heroin in Harrington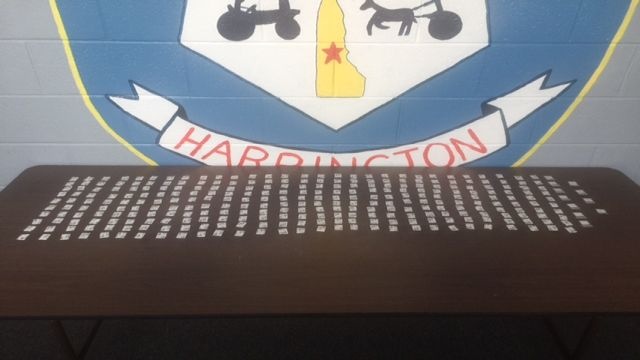 The Harrington Police Department say they arrested a man in possession of 301 bags of heroin, during a traffic stop.
According to the report, on Thursday, patrol police stopped a vehicle on Delaware Avenue, near Benjamin Street, for a traffic violation. During the stop, police apparently spoke with the passenger of the vehicle, 40-year-old Louis Williams Jr., and had him get out of the vehicle. While searching him, Police say he started fighting with officers, and resisting arrest. In order to subdue Williams and take him into custody, the arresting Officer reportedly used a Taser.
After completing the search, Police say they found 301 bags of heroin totaling 30.1 grams and drug paraphernalia in his possession.
Once in custody Williams apparently started complaining that he was having trouble breathing, and was sent to Milford Memorial Hospital for treatment. He was later released from the hospital, and charged with possession of a controlled substance among other charges. He is being held at Sussex Correctional Institute on a $102,200 cash only bond.
The driver of the vehicle was reportedly questioned, but later released without being charged.