Salisbury Police need help in identifying suspects in 7-11 robbery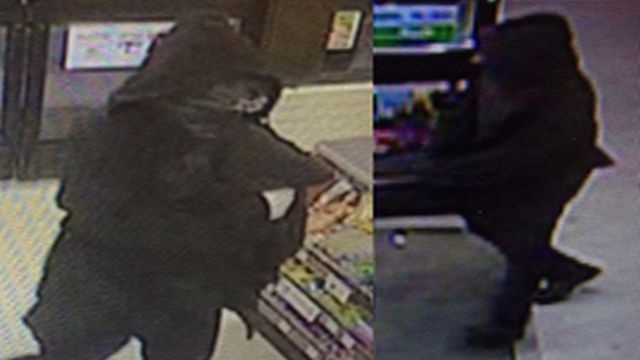 Salisbury Police officers are now trying to identify suspects who reportedly robbed a 7-11 in Salisbury by beating a clerk with a brick and piece of wood.
Reports say the incident happened on Wednesday at about 4:15 AM. Officers responded to the 7-11 located at 516 Springhill Road for a reported armed robbery. Investigators reveled that two unknown suspects entered the store and assaulted the clerk with a brick and a large piece of wood. The suspects then reportedly stole cigars from the business before fleeing on foot. Officials say the clerk only suffered from minor injuries and did not need medical treatment.
Now the Salisbury Police Department is trying to determine the suspects in this case. One of the suspects was last seen wearing a white jacket and dark pants and the other suspect was last seen wearing all dark colored clothes. Both suspects was reportedly wearing gloves and a shirt like article covering their face.
Anyone with information on the identities of these individuals is asked to contact the Salisbury Police Department at 410-548-3165 or Crime Solvers at 410-548-1776. Officials say Crime Solvers will pay up to $1,000 for tips that lead to arrest.