OCPD seeking help in city sign theft case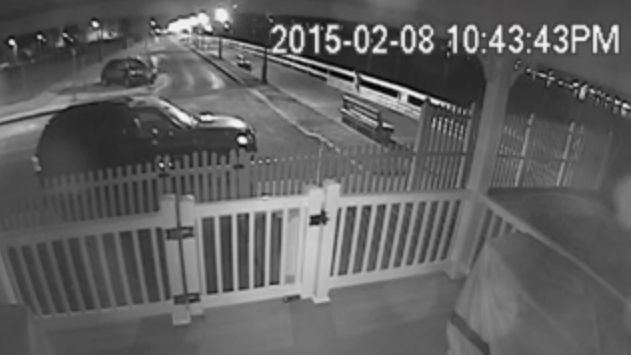 Authorities from Ocean City Police Department are asking for assistance from the public in identifying suspects who allegedly stole multiple signs belonging to the town of Ocean City.
Police have released surveillance footage of from Chicago Avenue between 3rd & 4th Streets. They say around area 10:20 p.m. on February 8, two unidentified suspects left their vehicle in the area and began removing several signs. We're told the items had an estimated total value of nearly $800.
Surveillance video has been uploaded to YouTube and can be viewed at this link: http://youtu.be/PcThBL1VFSE.
Anyone with information regarding this case is asked to contact Officer Kyle Hayes at 410-520-5337 or khayes@oceancitymd.gov.
Tips can also be given to OCPD Crime Tips Hotline at 410-520-5136 or crimetips@oceancitymd.gov.