Local educator awarded "Teacher Who Makes A Difference"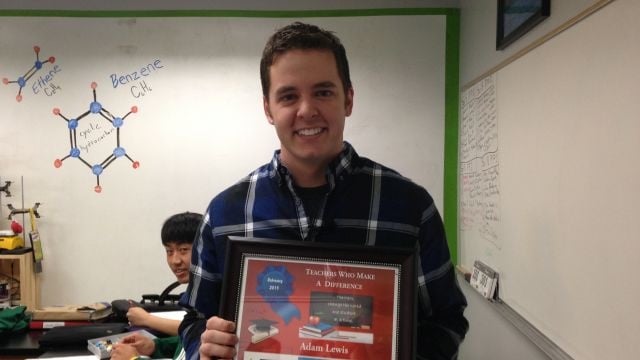 One local educator got a pretty neat surprise Friday morning when the 47 ABC news crew surprised him with a "Teacher Who Makes A Difference" award.
The latest recipient of this award sponsored by 47 ABC and Accurate Optical went to Mr. Adam Lewis.
Lewis teaches chemistry at the Salisbury Christian School, where he was once a student.
He apparently wears many hats at the school, both as a teacher and Student Government Advisor. He's also working on a project which will reportedly bring a greenhouse right behind the school.
"We're going to bring a new botany course to the campus so we can take the kids outside and get more hands on with some of the things they are doing. Get them out of the classroom and necessarily behind the desk." Says Lewis.
If you would like to nominate a teacher, check out our "contests" section.