Late Goal Boosts Warriors Over Clippers In Bayside Shootout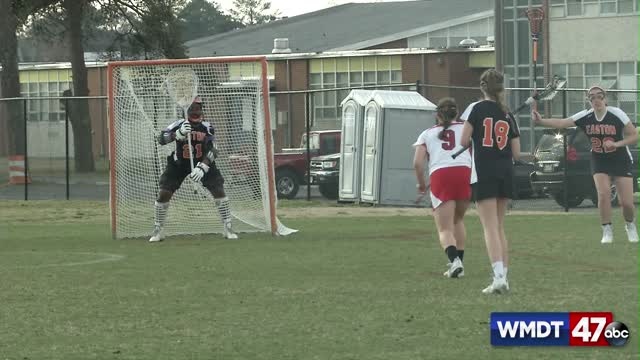 The James M. Bennett girl's lacrosse team hosted Easton on Monday afternoon which battled out to be a great finish, seeing the Warriors cash in on a finish with just 20 seconds remaining to take the 10-9 victory. Bennett and Easton both move to 1-1 for the season.
In a back-and-forth game, the Clippers found themselves with a two-goal lead early in the second half off free-position finishes by Allie O'Leary and Jane Turner. But, Easton battled back. A free-position by the Warriors cut the deficit and it would continue through the remainder of the game until the game-winning shot with seconds left. 
O'Leary finished with a hat trick. Turner did as well and added an assist to pace the Clippers with four points. The Warriors were led by hat tricks from Bailey Olds and Stephanie Miller, while Olds chipped in for two helpers. 
Bennett heads on the road next Tuesday for its next contest, taking on Worcester Prep. Easton travels North on Thursday to Bel Air for its next game.