Kuhn's Jewelers suffers small fire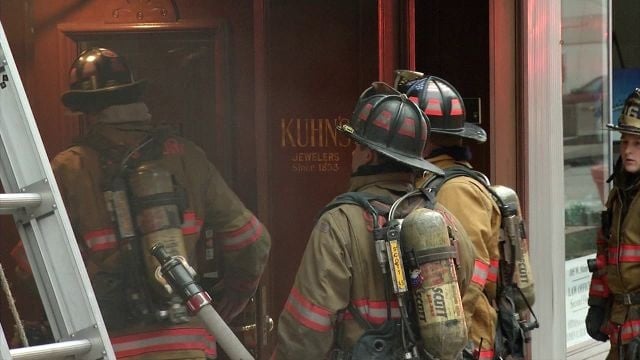 Kuhn's Jewelers suffered a small fire this evening and an electrical strip is to blame. According to the Salisbury Fire Department, 32 firefighters got to the scene at Kuhn's Jeweler's around 6 p.m. after reports of excessive smoke.
After investigating crews found that an electrical strip hooked up to a cooler and mini-fridge malfunctioned and sparked the fire on the first floor.
To prevent these types of fires Assistant Chief of the Salisbury Fire Department Bryan Records advises to not put electrical strips in places where wires can get warm.
Damages to the store are expected to be minimal.