Disabled boy finds passion through music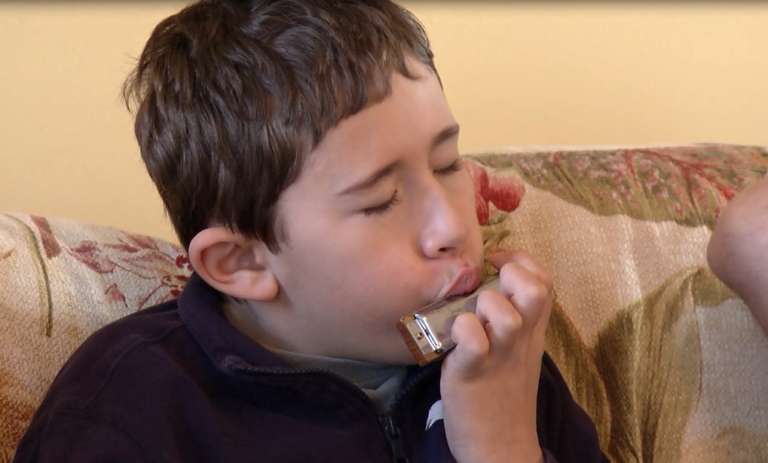 12- year- old Cole Moran is a phenomenal harmonica player. His father, who is a musician himself, says his son has been playing music since before he was one.
Apparently, Cole has always had an ear for the notes and even taught himself to play.
Cole says his favorite song is Country Road.
Cole played his heart out for 47 ABC when we visited him in Bishopville. Just by listening, you wouldn't know that Cole is blind and has cognitive delays.
Frankie Moran, Cole's father says, "He was born with it. It's called microphthalmia which is under developed eyes. That was right from the beginning."  
Cole's cognitive disability makes it difficult to process information easily, and since he's blind, he can't read notes. That requires Cole to learn everything by ear.
Cole's father says his son has really succeeded against all odds and found his passion. Cole even has an album coming out in April!
Cole is performing at a benefit concert in Ocean City Sunday to raise money for his studio time and replace his harmonicas. They cost about $45 a piece.
Frankie Moran goes on, "Once he got a hold of my harmonicas he realized I was giving him the cheaper ones."
However, for anyone listening to Cole play, there's no way they could argue that the money isn't being well spent.
Cole will be performing songs with his father at his benefit concert in Ocean City Sunday at the Crab Cake Factory from 2 to 6 p.m.
The Crab Cake Factory is located at 12000 Coastal Hwy, Ocean City, MD 21842.