Bennett Keeps Bats Hot Against WiHi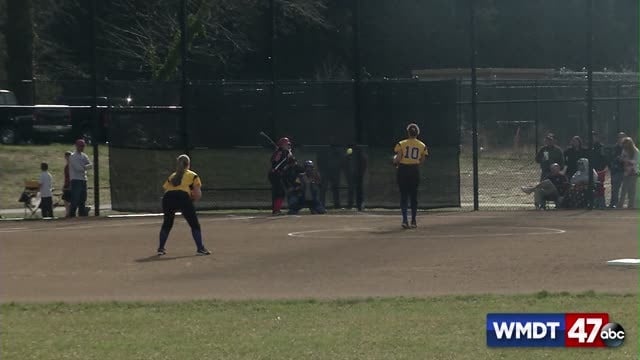 For the third-straight game, the James M. Bennett softball team stayed hot, still not giving up a single run for the season, as it coasted past WiHi Tuesday afternoon, 8-0. The Clippers improve to 3-0 for the year, while the Indians fall for the first time to a 3-1 record. 
This game was all Bennett as it jumped out to a 5-0 lead through the first three innings. Kasey Donalds took the mound for the Clippers today, throwing a no-hitter and registering 12 strikeouts. 
On the offensive side of things, Angel Adkins went 3-for-3, just needing a homerun to finish the cycle. She landed at each base but home plate on her at-bats. 
The Clippers head to Decatur tomorrow at 4 p.m., while WiHi awaits Decatur next Tuesday.