AgroLab receives USDA funding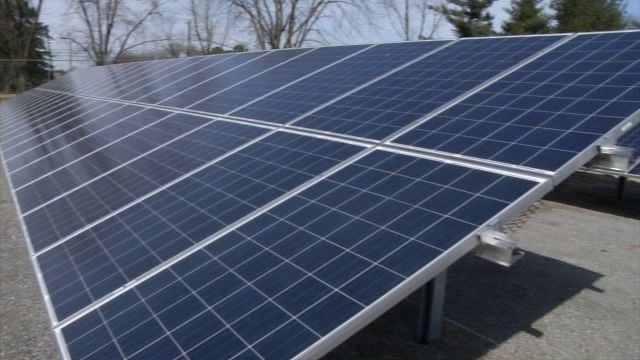 200 solar panels have been installed in front of AgroLabs in Harrington. The pricey investment was made possible by a USDA grant.
The units reportedly cost about 160,000 dollars. 25% was paid by the USDA's Rural Energy for America Program ("REAP"), which supports projects devoted to energy improvements.
AgroLab owner Bill Rohrer says solar panels could potentially save their company one-thousand dollars per month in electricity bills.
"We're generating electricity…it comes through a net-metering system. From there it either comes through our building as we're either using electricity or it comes back on the grid, so it's all dependent on that demand." Says Rohrer.
AgroLab is one of four Delaware grant recipients that are investing in solar panels.
The USDA is accepting grant applications until April 30th.
For more information on their loan and grant application, please click here.