Wilmington man arrested on drug charges following Police pursuit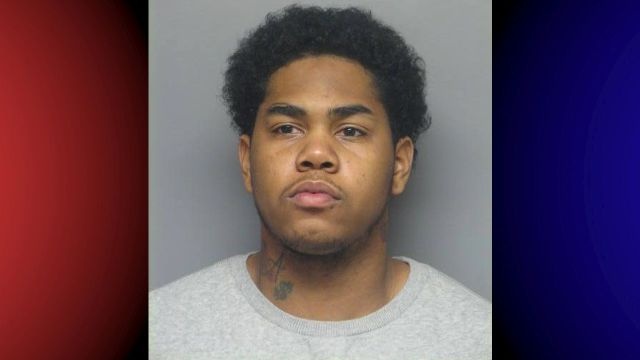 A Wilmington man is behind bars, after Police say a large amount of heroin was found in his vehicle following a crash while attempting to flee from Troopers.
The Delaware State Police say it all started around 9:50 PM on Monday, when a Trooper on patrol near Bay Road and Barratts Chapel Road north of Frederica noticed a white sedan driving over the speed limit. The Trooper was apparently able to catch up with the sedan, and turned on lights and sirens to try to pull the vehicle over.
Police say the vehicle when sped up to over 100 miles per hour, in an apparent attempt to elude, the Trooper stopped pursuing near Bay Road and Thompsonville Road, but kept driving southbound at a safe distance, keeping an eye out to see if it headed to Milford.
According to the report, when the Trooper made it to the I.G. Burton car dealership, they noticed the suspect car, which had crashed with two telephone poles, and the suspect on the ground beside it.
Police say the suspect, identified as 25-year-old Ronald Brown, was rushed to Milford Memorial Hospital by EMS, and was later released on non-life-threatening injuries. At the scene, investigators say they found a black bag with 2,340 bags of heroin inside, weighing 35.115 grams, and over $2,000.00 in suspected drug proceeds, all on the front passenger's side floor of the 2012 Ford Fusion. Witnesses at the scene tell 47 ABC that there was money strewn about the area.
Eventually, Police say they were able to take Brown to Troop 3, where he was charged with possession of a controlled substance in a tier 5 quantity – heroin, possession with intent to deliver heroin, possession of drug paraphernalia, disregard a police officer signal, driving while suspended or revoked, reckless driving, speeding, and other traffic related offenses. He is now being held at Sussex Correctional Institution on $102,255 cash bond.