UPDATE: Three charged in Berlin vandalism incident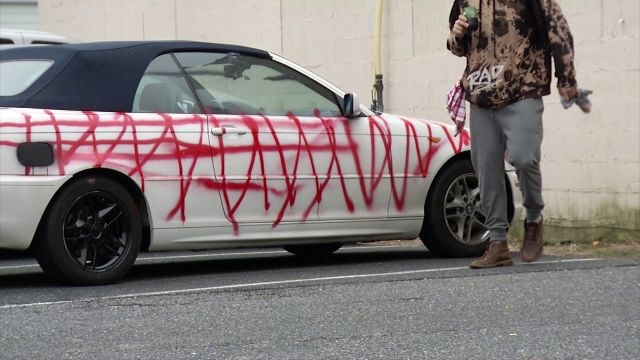 Three people have been are charged in connection to the large amount of vandalism that happened in late January in Berlin.
The Berlin Police Department says on Wednesday charges were completed for a 16-year-old from Ocean Pines and two 18-year-olds, including Jordan Denton, of Ocean City, the other, from Ocean Pines, was 17 at the time of the crime.
On Sunday, January 25th, 33 cars, 3 buildings, along with town property including meters, and garbage cans, were damaged, resulting in a total of 39 malicious destruction related charges for each of the teens. The damage happened along Ann Court, Ann Drive, Branch Street, Buttercup Court, Harrison Ave, Henry's Mill, Littleworth Court, North Main Street, Pitts Street, Powell Circle, West Street, and William Street. Damages were reportedly estimated to total more than $11,000.
Police say their investigation revealed 15 persons of interest, who were then narrowed down by interviews and verifying details. According to the statement from Police, there was also evidence pulled from paint cans left at the scene, reviewing video surveillance, and tips from the community, which all apparently led to admissions of involvement.
Most of the spray paint was apparently able to be removed from the vehicles without permanent damage, but there is still a box truck parked downtown that still shows evidence of the incident. The buildings have reportedly been repainted while the meters and trash cans were replaced and removed.
The Berlin Police Department would also like to thank the community for their assistance, tips, and cooperation, along with the business community for their surveillance footage.