UPDATE: Lumber yard fire in Willards ruled accidental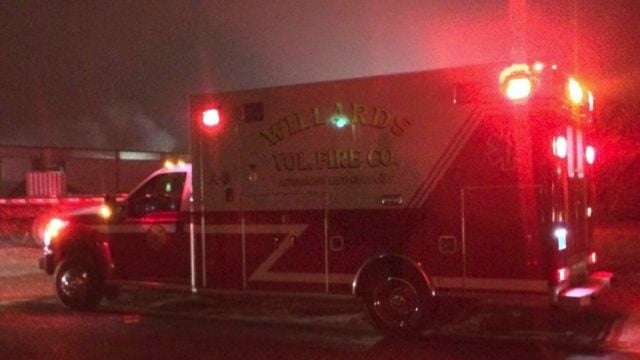 Maryland State Fire Marshal Office says a fire consumed a building on the property of Cropper Brothers Lumber Company Inc., Monday night.
According to reports, 35 firefighters from Willards, Pittsville, and Gumboro fire departments responded to reports of flames on the 7000 block of Main Street at about 7:40 PM on Monday. The 16′ x 30′ pole building that apparently caught fire was reportedly where lumber mill equipment was kept, away from the central part of the lumber yard.
Reports say it took fire fighters about 30 minutes to get the blaze under control. There were no injuries reported. Officials say the estimated loss of the fire is about $253,000.
Investigators say they have ruled the fire as accidental, as it was caused by an electrical failure at an interior main electrical service panel.