UPDATE: Hebron house fire ruled accidental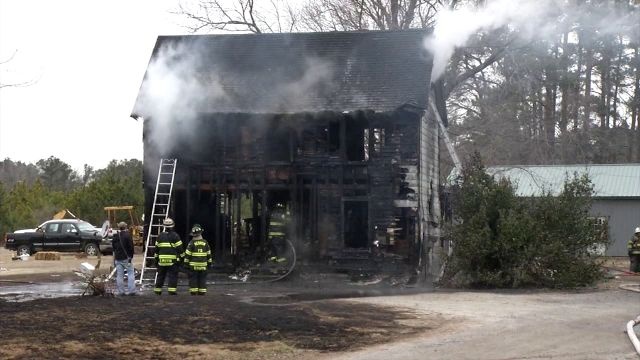 The cause of a house fire in Hebron, which took the life of a pet, has been ruled as accidental.
The Maryland State Fire Marshal's Office says the fire started just after 1:00 PM on Monday, in a first floor bedroom of the Porter Mill Road. After a passerby discovered the blaze, 25 firefighters from Hebron, Mardela, Delmar, and Sharptown responded, and had the flames under control in a half hour.
One dog died during the blaze, but no other injuries were reported. Investigators say they have since ruled the fire as accidental, after finding that it was caused by a portable electric heating unit.
Damages are reported at an estimated total of $100,000.