Suspect apparently injured during Rehoboth Beach burglary, information sought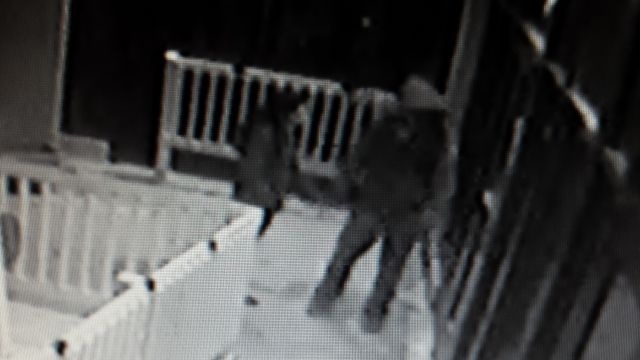 Police in Rehoboth are hoping that blood at the scene of burglary, will help catch two suspects.
Rehoboth Beach Police say on Thursday around 11:30 PM, a male suspect walked up to Rehoboth Toy and Kite, on north boardwalk, and hit the glass front door several times with a hammer.
The suspect apparently eventually gets inside, and grabs unknown paperwork from the safe and a cash box from the register, before fleeing. Police say during the burglary, the male suspect suffered cuts to his hands and wrists area, prompting him to return with a woman, around 1:45 AM. The woman then reportedly tried to clean up the blood that the male suspect left in and around the glass door.
Police say the whole event was caught on various surveillance cameras in the area. The male suspect is described as a white male with shoulder length hair, wearing jeans, dark colored jacket, plaid shirt and a dark colored t-shirt concealing his face area, while the woman is described as having long dark hair, late seen wearing a dark colored sweatshirt.
Anyone with information about the incident is asked to contact Det. Tyler Whitman, Rehoboth Beach Police at 302-227-2577 or submit a tip through the Crime Stoppers website.