Plane crash survivor wants to fly again soon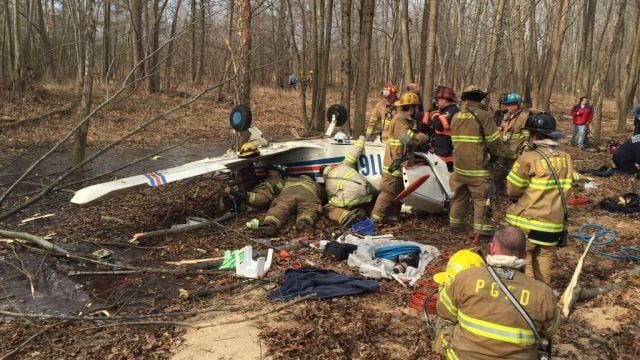 One of the two men who survived a small plane crash near Fort Meade says he will fly again when he's recovered from his injuries.
Jeffry Barnett of Glen Burnie was one of two men who walked away from a small plane crash last Sunday near the Tipton Airport. The airport is near Fort Meade, between Baltimore and Washington, D.C.
Barnett, who has 40 years flying experience, was at the controls when the engine began to lose power. He said his only choice was to "settle down into the trees."
The 57-year-old Barnett left the hospital Friday. He's got a broken sternum, fractured vertebrae and bruises all over.
The NTSB is investigating what caused the plane to crash.
(Copyright 2015 The Associated Press. All rights reserved. This material may not be published, broadcast, rewritten or redistributed.)