One wanted after armed bank robbery in Seaford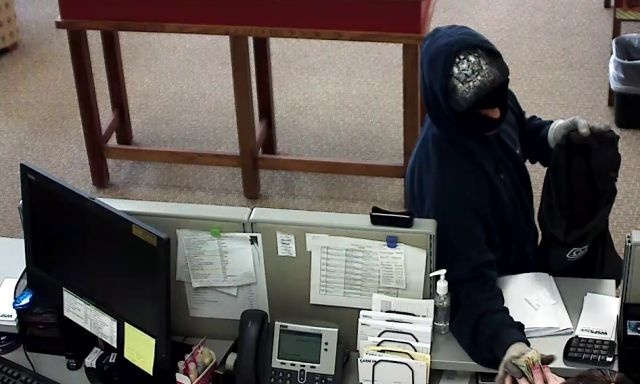 Police in Seaford are looking for information, after the armed robbery of a local bank.
Seaford Police say around 12:00 PM on Monday, a man walked into the WSFS Bank on Sussex Highway, and told the teller that he wanted the money. According to the report, the suspect then pulled up this shirt, revealing a handgun in his waistband. Police say the teller handed over an undisclosed amount of cash, before the suspect forced everyone to the ground while he fled.
Seaford Police Officers, along with Delaware State Police Troopers, and a K-9 unit responded and searched the area, but couldn't find the suspect.
The suspect is reportedly described as a white male, standing 5′ 6″ to 10″ tall, weighting 150 pounds, last seen wearing a black face mask, a blue shirt, a dark blue hoodie with a Nike logo, dark blue jeans, and tan work boots, armed with a handgun.
Seaford Criminal Investigation Division has apparently taken over the investigation, and is asking anyone with information to contact them at 302-629-6644. Delaware Crime Stoppers is also offering a reward for information that leads to an arrest and conviction.