OCPD urges residents to sign up for "Security Check Program"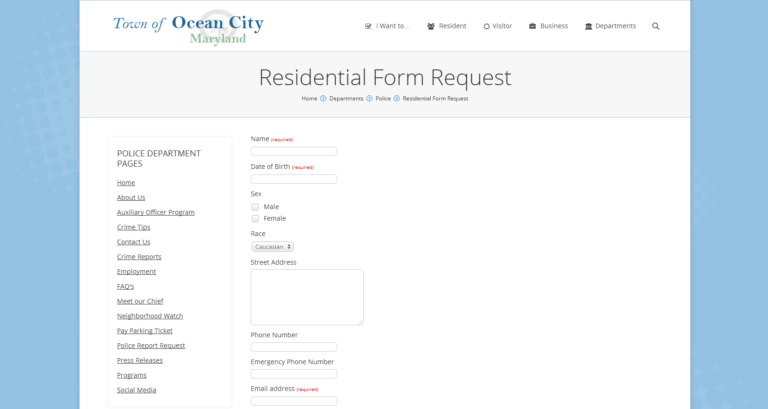 The Ocean City Police department is spreading the word about protecting seasonal homeowners against break-ins.
The residential security check program has existed for quite some time, but they need more people to sign up.
Louis Creter says, "I think it's a good idea for the police to check on homes that are empty."
Lindsay Richard, the public information for the Ocean City Police Department says, "The residents can have peace of mind knowing that their home will be watched over while they're away."
All residents have to do is visit the OCPD website, fill out a form with details about their home, and police will check on the property three to five times a week. They believe this will keep those potentially clocking the property away. The property is also completely free!
Keri Olivero says, "I definitely think it would help a lot of people out especially during the off season."
Officials at the Ocean City Police Department say burglaries are often one of the first things that come to mind when people think about an empty home, but they tell 47ABC that's not all.
Richard goes on, "They'll look at their electricity bill for their home here in town and be like oh that's weird, why is it so high? We'll go out there and check on it and turns and turns out there was someone squatting."
Leaving homeowners mortified knowing that someone was just living in their house without their knowledge.
OCPD says only have about fifty homes are signed up in the program, but plenty more are still left vacant in Ocean City.
They say this program will not only help homeowners, but the department as well, so they can be more aware of what's happening in their community.
The Ocean City Police Department says last year around this time, 28 break-ins had been reported. This year, there have only been three.
However, Police say they're not sure if the lower numbers are directly related to the program.