Measles outbreak raises play date questions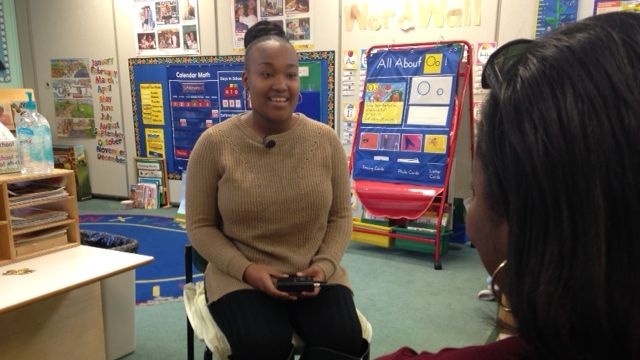 Kids getting together with kids is always a good thing, but before you rush into a play day with a family you aren't that familiar with, it might be a good idea to ask a few questions first. 47 ABC's Lenita Wesson tells us that with the recent measles outbreak scare, the first question has to do with vaccinations.
Being a parent means trying to raise a happy, healthy and safe child, and that can also mean having to ask the hard questions. In a recent CNN report, experts advised parents, when planning play dates to have a check list of those questions Such as, is your child vaccinated? It might seem like a no brainier to some, but I don't ask and I wanted to check in with some other parents to see if they do.
Tynice Lovett has a 7-year-old son and says she has to ask, "because if something happens, I want to be aware and I want to be ready."
"My child is vaccinated." That's Audrey Spence, she is in the child care industry, and is the mother of a 7-year-old daughter. She says she gets it on a couple of levels. "I am okay with any question they have to ask of me because I would ask the same questions if my child was going to their home. Who's going to be there; the age of other children there, how long will they be there and if they leave where are they going if they leave the home of the play date?"
Begin Vaccinated was at the top of the list, but there were several other equally important questions.
Do you have guns and if so, how are they secured?  
Are you okay with non G-rated TV show or video games?  
Will parents be present the entire time?  
Is there alcohol in the house and do you plan to drink in front of the kids?
But the question becomes, why aren't more parents curious about these topics, before sending their children away?
We asked Dr. Melanie Davenport, of the University of Maryland Eastern Shore Counseling Services. "I think it's safety first always and you cannot be too over protective in today's times. If parents understand the times we live in they won't be offended."
Parents spend so much time preparing for potential risks, like on a playground, but asking the other parents the tough questions can make you feel comfortable and ensure your child's safety. Parents have to be cautious and you can never be too careful.