MayaBella's open despite snow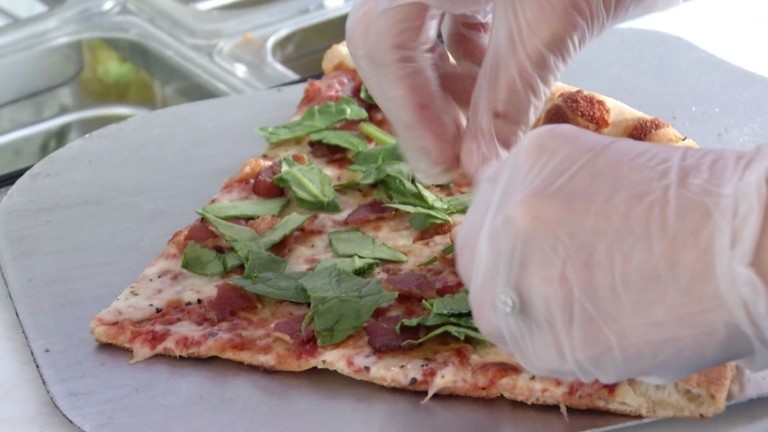 While much of the public sector was shut down today, for private small businesses, it's open if you can. It's a business day after all and the people home from work are all potential customers.
At MayaBella's Pizzeria in Downtown Salisbury, they could open, and so they did.
And people craving pizza turned out, braving the elements to get their fix.
Manager of MayaBella Pizza Hannah Billiter tells 47 ABC, "Today's actually been busier than I thought it would be. Theres a lot of people coming that don't work down here that are just off today that are coming down here…yeah I've heard a lot of people say oh thanks for being open today."
Despite being open for business today, Maya Bella's restaurant did close early at 5 PM.