GoFundMe account set up For Queen Anne's Co. School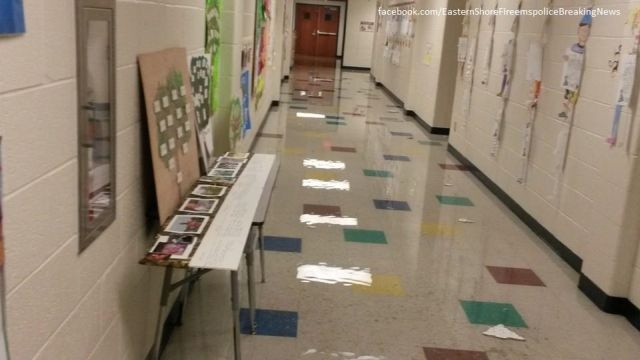 Consistently cold temperatures continue to put plumbing at risk.
A pipe burst earlier this week in a Queen Anne's County Elementary school. Crews have the money for the fixes at Church Hill Elementary, but teachers say they lost precious materials in the flood so a GoFundMe account has been set up to help. They're looking to raise about $1,000.
According to the GoFundMe page the money would be going to the two teachers of a Kindergarten and 3rd grade class so they can get the kids focused back on the learning they love.
To donate, click here.
Photo credit: facebook.com/EasternShoreFireemspoliceBreakingNews