Fire destroys home in Hebron and kills two dogs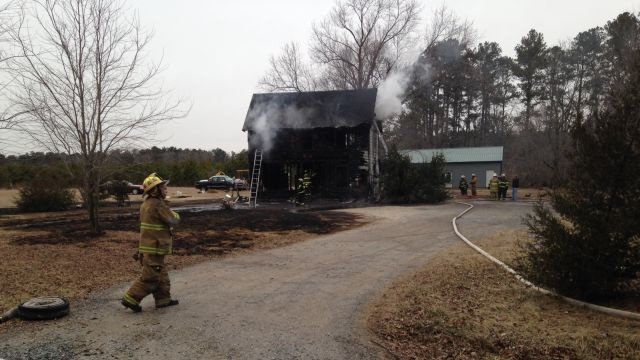 A residential destroyed a home and killed two pets in Wicomico County on Monday.
According to the Hebron Fire Volunteer Department, the fire happened on Porter Mill Road on Monday afternoon. They say they arrived on the scene with the house engulfed in flames. We're told the homeowners were not home at the time; however, two dogs were killed.
Hebron Fire Deputy Chief Joe Derbyshire says the cause of the fire is unclear, but the weather did not help things.
"It was a wind driven fire. Wind certainly was not on our side. It accelerated the fire" Explains Chief Derbyshire. "Obviously with the cold temperatures, it puts a hamper on operations."
Chief Derbyshire described the home as "total loss". The cause of the fire remains under investigation.