Bryan Collier unveils black history month exhibit at UMES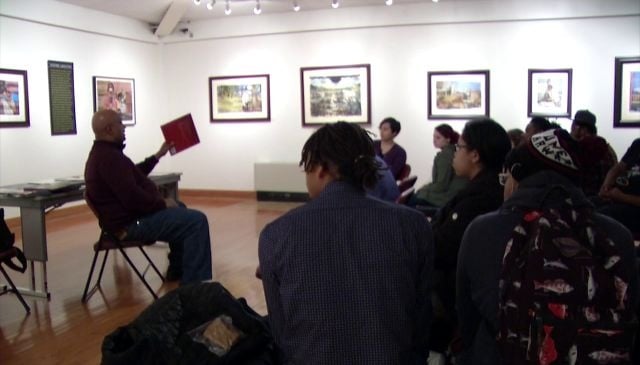 A Pocomoke City native is back on the Eastern Shore to show off his Black History Month exhibit.
Bryan Collier, an award-winning illustrator and writer, is showing his style of watercolor and collage at the University of Maryland Eastern Shore's Mosely Gallery. The exhibit includes the children's books he has illustrated, along with artwork honoring African-American history.
Despite the important of Black History Month, Collier says his art stretches beyond one month of the year.
"They need to hear what it's like for somebody to tell them the truth about what's really going on in the world of art, and to encourage them that they can make it as well," says Collier.
Collier's exhibit will be on display until March 12th, and is open and free to the public. For more information, visit the Mosely Gallery website.