Woman arrested after apparently attempting to rob Dover Edible Arrangements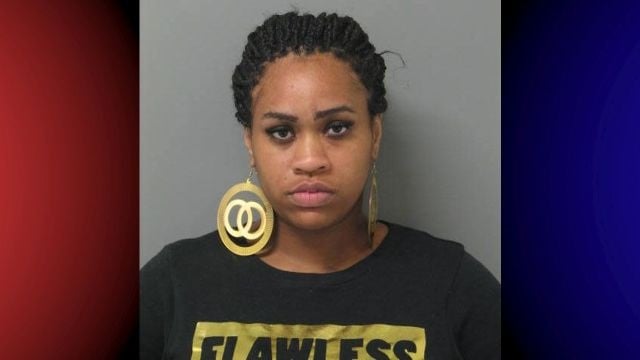 A Dover woman was arrested on Wednesday, after she reportedly tried to rob a store in Dover.
Delaware State Police say on Wednesday, just after 12:00 PM, a woman walked into the Edible Arrangements in the Gateway South Shopping Center, on Gateway South Boulevard, and handed an employee a note implying that she had a gun, and demanded cash. Police say the 26-year-old employee told the would-be-robber that she didn't have any money, which led to the suspect leaving the store and walking on East Lebanon Road.
Responding Troopers say they then broadcast a description of the suspect to other Troopers in the area. Officials then reportedly spoke with the manager of the Best Western Galaxy Inn, on East Lebanon Road, who said that a woman matching the suspect's description had just gone into the motel.
Troopers say they then found the woman, identified as 21-year-old Alaya McDonald, in a room at the establishment, where she was staying. McDonald was charged with robbery 1st degree, and is now being held at the Delores J. Baylor Women's Correctional Institution on $5,000 cash bond.