UPDATE: Police identity driver in fatal crash; truck driver released from hospital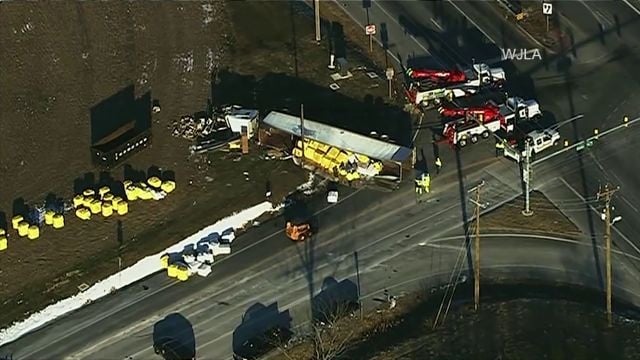 Police have identified the driver of the car carrying a family killed on Saturday morning, following a crash on Route 50 in Queen Anne's County.
Originally, police were unsure who was behind the wheel during the fatal crash. Authorities say they now believe the car — which was impacted by a tractor trailer — was being driven by Zarissa Ayres, who was pregnant. Ayres and her unborn child were pronounced dead at Easton Memorial Hospital following the crash, which killed four other members of her family who were traveling with her. Authorities say the family was traveling to Baltimore, Maryland.
The driver of the tractor trailer involved in the crash, Yvenet Mayette, was released on Saturday from the University of Maryland Shock Trauma Center. State Police investigators are expected to talk with him this week while the investigation continues.
Anyone who witnessed this crash is urged to immediately contact Maryland State Police at the Centreville Barrack, at 410-758-1101.
"Any information, regardless of how insignificant it may seem, could be of vital importance to this investigation." according to a spokesman from the Maryland State Police.
No charges have been filed at this time.
Original story: here