UPDATE: Dew Tour not returning to Ocean City for 2015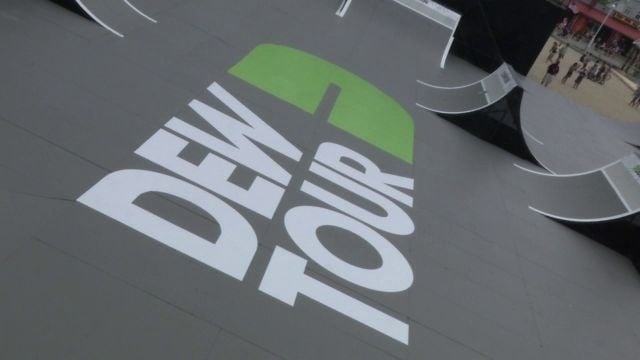 After 4 gravity-defying years in Ocean City, the Dew Tour is taking its act elsewhere.
"it's going to leave a bit of a void this summer it's going to be a little disappointing to some of our residents and visitors." Said Ocean City's Mayor Rick Meehan.
He added "we're disappointed, but we're optimistic about the future."
The Dew Tour announced Tuesday that it would not be returning to Ocean City in 2015.
This after a record setting event last June, when the event reeled in more than 100,000 people, and that means more than one-hundred thousand people spending money in the beach town. 
Mayor Meehan said, "I think that there were people that came to town just to see the Dew Tour, so I think it will have some economic effect."
But Dew Tour came to town toward the end of June, a time when Ocean City is  already inundated with visitors.
Local hotel managers and Mayor Rick Meehan tell 47 ABC they're not worried about Dew Tour not coming this year.
"there are so many other things that want to come here and so many other events that we currently have, that I think we'll find something to fill the void." Said Mayor Meehan.
The Dew Tour did fill a void of its own, for fans of extreme sports. As one local business manager explains, it's the atmosphere and experience created by the event that the town will miss the most.
Mike Williams, the Marketing Manager at K-Coast in Ocean City, feels there will be a void in the atmosphere created by the event. He commented on the absence by saying, "we would hold signings at the shop and the guys would come down and sign autographs and take pictures, it was a really cool thing. So for us that's definitely one thing we're kind of disappointed, not having that opportunity for those guys to be that accessible."
The reason for the Dew Tour leaving a change in scenery and a chance to develop a new following in a different area across the country.
In a statement to 47 ABC, a Dew Tour representative said "We are still in the planning phases for the 2015 season and look forward to announcing our schedule and subsequent event details in the coming months."