UPDATE: DelDOT crews attempting to clear roads for evening commute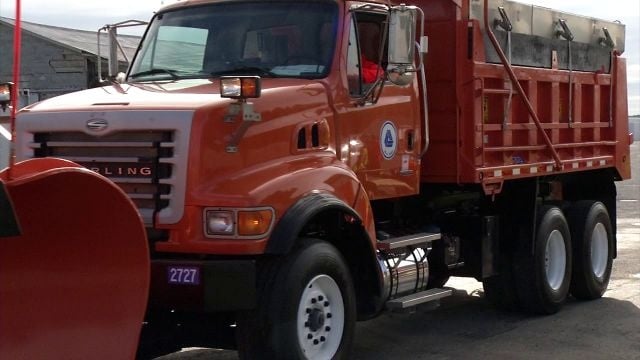 With snow falling in Northern Kent and Southern New Castle Counties, transportation officials in Delaware say they are preparing their equipment for the winter storm.
Wednesday afternoon, DelDOT officials say because of Sunday's ice event, there was leftover salt on the roads, so pre-treating wasn't necessary. Crews reportedly instead prepared their trucks, made repairs, and loaded up. Vehicles were also apparently pre-positioned for easy access.
Starting around 4:30 PM, crews reportedly moved out, and began treating roadways with salt, and plowed in an effort to make the evening commute easier. Snow is apparently heaviest in central Kent County, near Dover.
Officials are asking drivers to avoid driving if possible, and if you must be on the roads, drive carefully, stay alert, and give the DelDOT crews extra room to work.
For the latest on the weather, click over to the 47 ABC weather page, for all the updates.