Two suspects arrested, one sought after Somerset Co. home invasion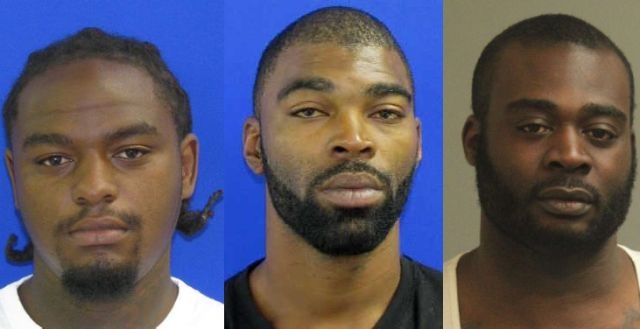 Two men are behind bars and one more on the loose after a reported home invasion in Somerset County, which injured one person.
According to Maryland State Police's Princess Anne barrack, on January 7th, 28-year-old Gary Jones, 33-year-old Pierre Whittington, and 29-year-old Zachary Scott, broke into a home in the area of Strobel Lane in Crisfield.
Police say the victim was held at gunpoint by one suspect, while the other two demanded money from him. The victim was reportedly beaten and suffocated with a pillow.
According to reports, the victim was able to escape using a back door. When the suspects caught up, the victim reportedly called for help. A neighbor yelled over at the suspects and they fled. The victim reportedly told Police that he thought he was going to die.
An investigation identified the suspects, which led to the arrests of Jones and Whittington. They face numerous charges, including attempted 2nd degree murder. They are each being held on $500,000 bond. Police are still searching for Zachary Scott.
Police say Whittington will face an addition charges after he was found with numerous individually wrapped baggies of crack/cocaine within 1,000 feet of a school zone.
If you have any information on Scott's whereabouts, or any information on this case, call the Maryland State Police Princess Anne Barrack at 443-260-3700. Callers who wish to remain anonymous can call the tip line at 443-260-3737.