Two arrested on heroin charges in Seaford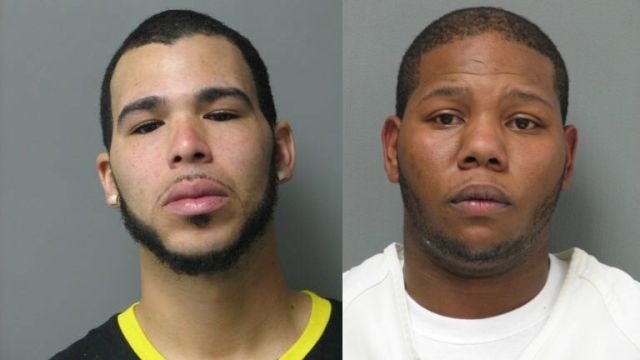 Two Delaware men were arrested after heroin was reportedly found during a traffic stop.
Seaford Police say on Monday, around 11:40 AM, Officers responded to the Royal Farms on High Street, for reports of a suspicious vehicle. Once on scene, Police say they found two men, 28-year-old Aaron Hopkins, and 27-year-old Michael McCray, of Laurel, inside the vehicle, and noticed a large amount of cash in plain view.
According to the report, the Officer had the men get out of the vehicle, and then noticed suspected heroin in plain view. Police say they then searched the vehicle, and found 88 baggies of heroin, along with drug paraphernalia and more than $2,700 in cash.
Hopkins and McCray were arrested, and charged with possession of heroin, possession with intent to deliver heroin, possession of drug paraphernalia, and loitering. Hopkins is being held by the Department of Corrections on $40,600, while McCray was released on $5,150 bond.