Three arrested on drug and weapons charges during Wicomico County traffic stop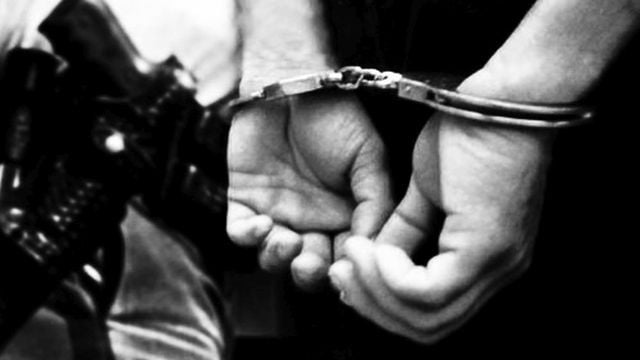 Three Salisbury men were arrested on Thursday, after a traffic stop reportedly revealed drugs and a stolen handgun.
The Wicomico County Sheriff's Office says around 2:00 AM, a Deputy pulled over a vehicle on N. Salisubry Boulevard, for speeding. According to the report, as the Deputy walked up to the vehicle, they reportedly saw the occupants move suspiciously, and noticed a baggie in plain view.
The driver, Daivon Harmon, 19, reportedly told the Deputy that he did have marijuana on him. During a check of the occupants Authorities say, the Deputy found a .380 semi-automatic handgun in the waistband of 20-year-old William Fountain, one of the passengers.
The handgun, which was apparently loaded with seven hollow-point rounds, had been reported stolen from a Wicomico County home, back in April. Investigators say the driver had two plastic pill bottles of marijuana on him, and inside the vehicle, on the back seat, there was a mason jar of marijuana. The amount was apparently more than allotted personal use.
Harmon and Fountain, along with another passenger, 19-year-old Karim Abdur-Rahman, were all arrested for the possession of marijuana with the intent to distribute. Harmon and Abdur-Rahman are being held on $25,000 bond, while Fountain, who was additionally charged with the illicit possession of a stolen firearm, is being held on a $125,000 bond.