String of parking lot thefts in Rehoboth ends with one in handcuffs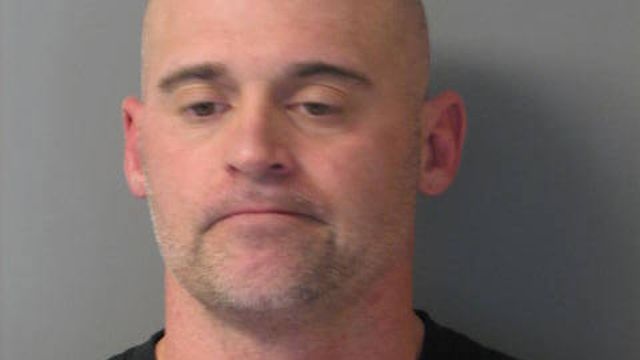 A Rehoboth man is behind bars, after he reportedly broke the windows of vehicles, and stole property from the parking lots of a few area gyms.
Delaware State Police say their investigation started on January 11th, when they got the first reports of several thefts from cars, while parked at fitness clubs along the Coastal Highway corridor, including the YMCA, Club Fitness, and Rehoboth Cross Fit.
On Wednesday, Troopers were out on patrol, surveilling the parking lots of the three clubs, and noticed a silver Dodge Stratus in the parking lot of Club Fitness in the Rehoboth Mall. Police say two hours later, they noticed the same car, and driver, in the parking lot of the YMCA on Church Road.
After running the plates, Troopers say they found that the tags on the car were expired, and pulled it over after it left the YMCA parking lot. During the stop, Police say the driver, 38-year-old Kenneth Tolodziecki, didn't have a drivers license, insurance, or registration on the car to give to the Trooper, and that during a search of the vehicle, two spark plugs were found, in the drivers' side door, that were altered in order to make an improvised device used to break car windows. According to Police, in all of the incidents, a side window was smashed out.
Tolodziecki was reportedly staying at Sea Esta IV on Coastal Highway, and a search of the dumpster area apparently revealed a purse that had been stolen earlier that morning at Club Fitness.
Tolodziecki was charged with seven counts of burglary 3rd degree, possession of burglary tools, six counts of theft, seven counts of criminal mischief, and other traffic offenses. He is now being held at Sussex Correctional Institution on $23,400 cash bond.