Storm expected to hit Delmarva Monday night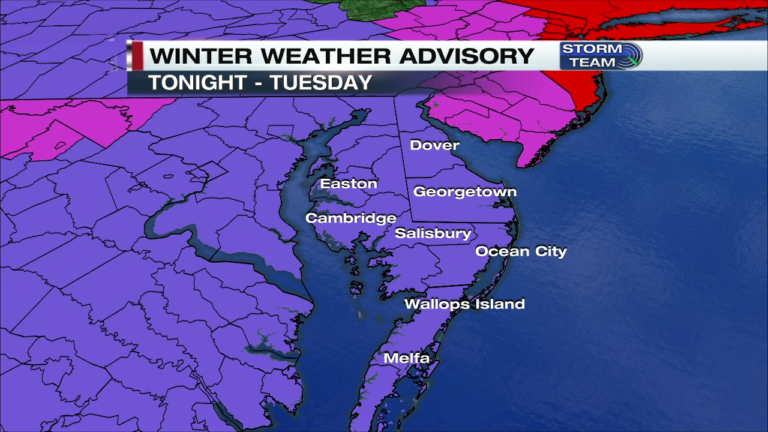 The entire Delmarva peninsula is now under a winter weather advisory due to an expected snow storm Monday night.
47 ABC Meteorologist Daniel Johnson says rain showers will start Monday morning and continue off an on through the day. As a coastal storm strengthens Monday afternoon, it will draw in much colder air and the rain will turn to snow tonight. Officials say the snow showers continue through about midday Tuesday before tapering off.
Total snow accumulations are estimated to be around 1″-2″ in Salisbury, a dusting to the south, and 2″-4″ to the north.
Delaware Department of Transportation officials say crews have been preparing since Sunday. Officials say DelDOT has been pre-treating the roads with brine, a mixture of salt and water. This all this work before the storm hits will apparently delay any accumulation of snow on the roads and bridges.
In Maryland, Wicomico County Executive Bob Culver announced the county's Snow Removal Plan is in force to address the storm.