Snow and icy weather hits Delmarva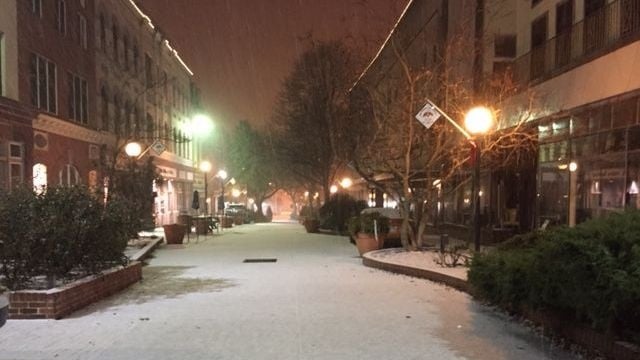 Snow, freezing rain, and ice have hit Delmarva. 47 ABC's meteorologists expect the storm to wrap up around 2:00 PM Wednesday afternoon. The snow is currently sitting on top a layer of ice, making for slick roadways.
DelDOT officials say they have crews out in Delaware. They pretreated main roadways on Tuesday, which seems to be improving conditions, but Officials are reminding commuters to delay their drive, if possible.
DelDOT crews says plows in Sussex County started pushing around 6:00 AM. Main roads are apparently mostly cleared, but shoulders and turn lanes may still be snow covered. Once the main roads are cleared, secondary roads will be plowed and treated with salt.
In Southern Kent County, crews are working on pushing snow, while in New Castle County, roads remain clear.
Before you leave home, check the DelDOT traffic cameras to view conditions.
For a full list of closings for the area, check out the 47 ABC closing page.
We'll continue tracking the storm, and road conditions. Stay tuned to 47 ABC and 47ABC.com for the latest.