New bill proposes minimum sentence for juveniles convicted again as adults on gun charges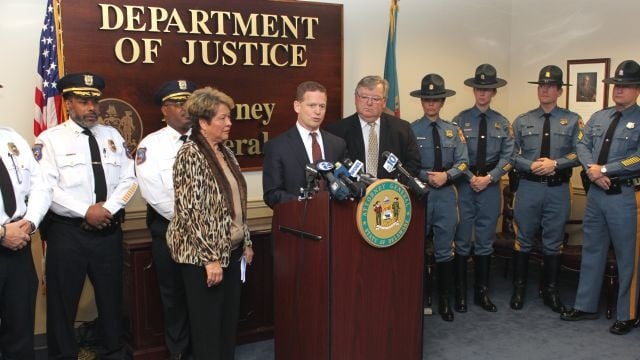 Delaware law makers have proposed a new bill, that will close a loophole on illegal weapons charges.
On Monday, Attorney General Matt Denn, Senators Bruce Ennis and Margaret Rose Henry, and Representative Larry Mitchell, announced that if passed, will guarantee prison time for prohibited offenders caught with guns. Officials say the bill, Title 11, Section 1448 of the Delaware Code. will create a minimum mandatory prison sentence for adults arrested again on gun charges, after being arrested on similar charges as a 16 or 17-year-old.
At this time, those juvenile convictions, cannot be taken into account, once they're an adult. The new bill allows those convicted of a violent felony as a 16 or 17-year-old, and again as an adult, to be sentenced to the same minimum mandatory time as if both violent felonies had been committed as an adult.
"This bill is important because it targets minimum mandatory time at the individuals who law enforcement believes are causing a significant portion of our street violence: young adults carrying guns, who already have prior violent histories as 16 and 17 year olds," said Attorney General Denn. "It will also allow us to have a strong, consistent message as prosecutors: if you have committed a violent crime and you are caught carrying a gun, you are going to do time."