Local experts weigh in on State Of The Bay report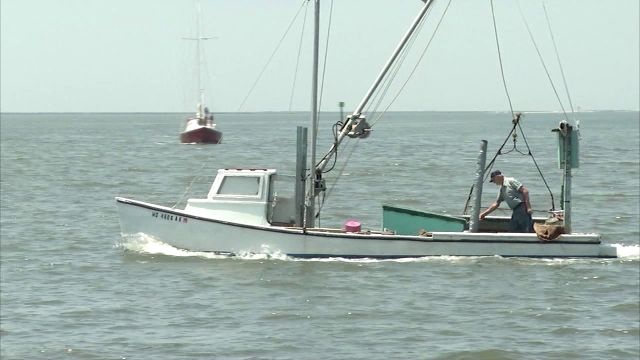 On a scale of 1 to 100 for overall health, the Chesapeake Bay received a 32 according to the State Of The Bay report released by Chesapeake Bay Foundation ("CBF") on Monday. That score is equivalent to a D-plus, which is the same grade the Bay received in 2012.
CBF'S Eastern Shore director Alan Girard says it's not all bad news.
"We have seen improvements. Part of that improvement includes dissolved oxygen." Explained Girard.
The improvement also included water clarity and underwater grasses. According to Girard, the bay's health is still dangerously out of balance with nitrogen and phosphorus pollution still present in the water. He tells 47 ABC, it's primarily linked to agriculture.
"CBF has been supporting a 6-year phase in for that policy to allow farmers the time necessary to be able to adjust their operations." He says. "We think that's reasonable. We understand the agriculture community has concerns but we're willing to work with folks to make sure we finish the job of reducing phosphorus."
While the oyster population is thriving, according to the report, blue crabs and rockfish are not. While pollutants are possible factors, Girard says it's unclear exactly why the Bay's blue crab population dropped dramatically to less than half its 2012 level.
Local watermen Scott Todd blames it on the over-regulation of rockfish.
"You start favoring a species like that, it's going to naturally be more of them. And, you know, they're going to be hungry. They're going to eat something. What are they going to eat? They're going to go after the juvenile, the shedded crabs." Explains Todd.
Apparently, this is a belief long-held by many local watermen.
"You'll be hard-pressed to find a waterman who doesn't believe the reason crabs are off is because there's a large number of fish around." He says.
However there's no updated CBF research supporting that idea. Whether that type of research will be done soon, remains to be seen; however, experts say improved water quality could be due to an initiative called the "Clean Water Blueprint". We're told If the bay were to be fully restored, the regional economy could potentially increase by 22-billion dollars annually.
We're told the foundation's ultimate goal is a 70 out of 100.