Kent Co. shooting lands two behind bars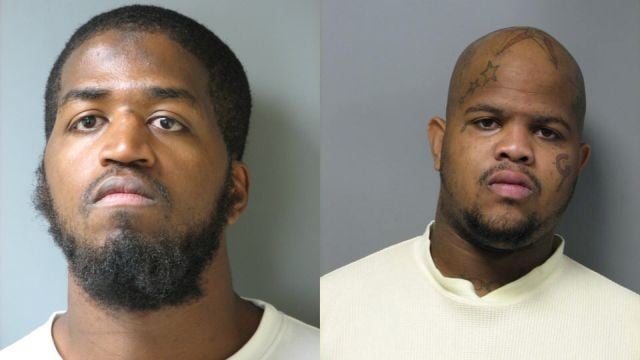 A shooting in Kent County leads to a police chase down the streets of Dover.
Police say, around 12:35 AM Monday morning, they responded to a report of shots fired on North Kirkwood Street. A number of shots were apparently fired into the driver's side of a car, with two women inside. Neither victim was hurt.
According to Dover Police, a car was spotted leaving the scene in a hurry. When authorities attempted to stop the car, they say a chase ensued. The car eventually fled down Weston Drive where it reportedly hit a large mulch pile.
Two suspects identified as Tomas Gordon, 27, of Felton, and Brandon McDonald, 25, of Dover, were taken into custody.
Gordon and McDonald reportedly had two handguns, four rounds of ammunition, 39 bags of heroin, bullet proof body armor, and $1,889 in cash.
They now face a number of charges, including possession of a firearm during the commission of a felony, possession of a firearm by person prohibited, and possession with intent to deliver Heroin. Both are being held on bond.