Authorities investigating string of vandalism in Downtown Berlin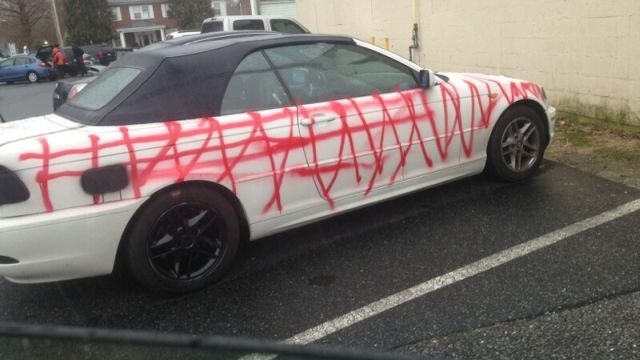 A big surprise for some Berlin residents waking up this morning. Around 30 cars and three buildings were tagged with graffiti overnight.
Berlin Police say reports of the vandalism began around 10:00 PM Sunday night and continued into the early morning hours of Sunday. Several vehicles in the area of downtown Berlin were reportedly found spray painted with vulgar statements and vulgar objects.
Police are asking everyone in the area to check your vehicles for any possible damage. If there's anything on your car call Berlin Police and your insurance company to file a possible claim of damage.
If you have any information on this crime or if you saw anything suspicious in Downtown Berlin Monday night into Sunday morning, call the Berlin Police Department at 410-641-1333.
Police say to avoid crimes like this you should park in well-lit areas.