Worcester Prep boys basketball have home opener spoiled by Chincoteague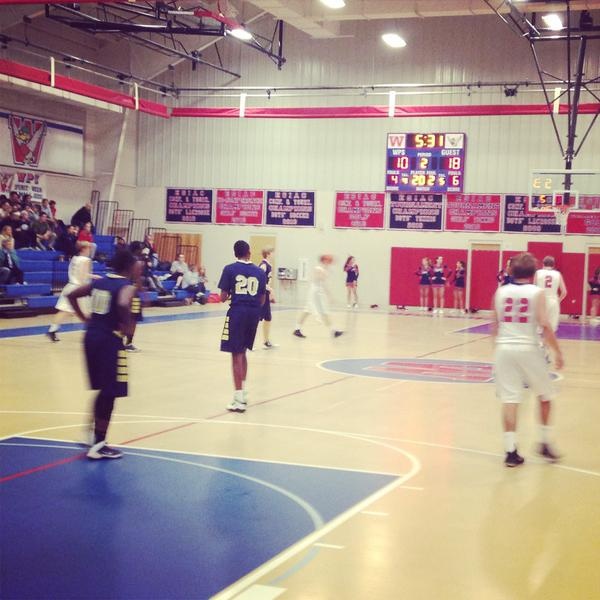 The Worcester Prep boys basketball lost their home opener Monday night to Chincoteague 59-48. The loss drops the Mallards to 1-1 on the season.
The Ponies would jump out to a good lead in the first half thanks to a high pressure, full court press. They were able to get out into the open court and connect on several lay ins to push the lead to double digits. The Mallards would counter with the long ball, but still find themselves down 31-18 at the half.
The third quarter start out the same way, and it looked like the Mallards were in danger of getting blown out to the game down 15, but they would find a way to respond.  Elio Telo and Tate Shockley would connect on three straight long balls to cut the deficit to just one. Owen Nally would then have an incredible, hanging up and under to split two defenders for one of the highlights of the night to keep Worcester Prep right in the thick of things. But that's when the Ponies would settle down, and eventually close out the game for the win. 
Telo would lead the Mallards in scoring with 17 points, while Shockley would chip in 14 points, and Tucker Brown and Erik Zorn both finished with 5 points. 
Worcester Prep returns to action next Wednesday when they host Holly Grove.