UPDATE: Worcester Co. theatre owner accused of sexual solicitation of a child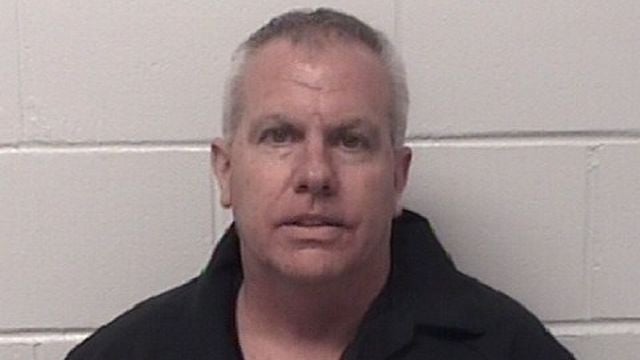 An investigation into the solicitation of a minor, has led to an arrest in Worcester County.
55-year-old David Weatherholtz remains in custody at the Worcester County Jail, charged with solicitation of a minor.
Weatherholtz is listed as the owner of the O.C. Jamboree, a family theatre in West Ocean City, but after speaking with folks at nearby businesses, it appears he's not only the owner, but the driving force behind it.
When 47 ABC called the theatre, it went to voicemail, a man's voice talking about upcoming events. Then 47 ABC called Weatherholtz's residence (a different phone number) which led to the exact same voicemail recording.
47 ABC traced his address to a location on Deep Channel Drive in Berlin, just about a mile from O.C. Jamboree. There were lights on inside, but no cars in the driveway and nobody was home.
Neighbors said they didn't really know Weatherholtz, however, one woman walking her dog said she sees him from time to time, with someone she presumed to be his teenage son.
Weatherholtz was arrested Tuesday after a sting operation by the Worcester County Bureau of Investigation. On December 3rd, detectives made contact with Weatherholtz online, and identified themselves as a 13-year-old boy.
Over the following two weeks, detectives say Weatherholtz had sexually explicit conversations with the fictitious boy and referenced other sexual encounters he had had with other underage boys. Weatherholtz then arranged to meet the (fictitious) boy yesterday, and was arrested when he arrived.
According to the Worcester County State's Attorney, Weatherholtz was up for a bond review hearing Wednesday morning, trying to get his original bond of $75,000 reduced. However the state's attorney asked for an increase because of information collected from the sting operation and evidence found at his house after a search warrant was executed.
That evidence reportedly led investigators to believe Weatherholtz was a danger to the community. Therefore, his bond was raised, to $150,000.
Detectives believe there may potentially be other victims who may have been involved in theatrical productions at O.C. Jamboree or who may have taken guitar lessons from Weatherholtz.
ne solicitation of a child. Detectives say they contacted David Weatherholtz, while posing as a 13-year-old male. According to the report, over the course of two weeks, Weatherholtz had sexually explicit conversations with the boy, and made numerous references about other sexual encounters that he had had with underage boys.
A meeting was apparently set up for December 16th, and once on scene, Weatherholtz was arrested, and charged with sexual solicitation of a minor. He is currently being held at the Worcester County Jail on $75,000 bond.
Police say Weatherholtz is the owner of O.C. Jamboree in West Ocean City, and is also a guitar instructor. Officials say Weatherholtz's comments make them believe that there may be additional victims who may have either taken lessons with Weatherholtz, or been involved productions at his business.