UMES Men's Basketball Complete Comeback Vs. Navy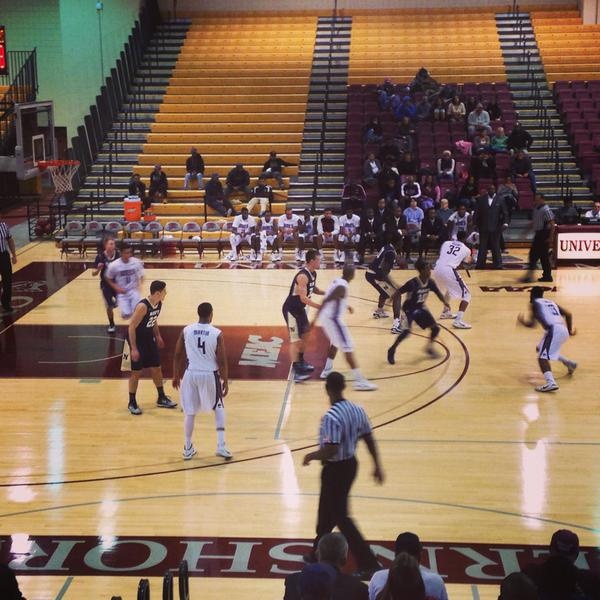 The University of Maryland Eastern Shore men's basketball team completed a comeback late in the second half to defeat Navy 53-46 Saturday night. The win improves the Hawks to 5-7 on the year.
UMES found themselves down most the first half and went into the trailing the Midshipmen. The second half things would change though. Mike Myers would begin to assert himself down low, scoring several quick buckets to get his team within ten. Then Devin Martin caught fire, connecting on three straight threes to eventually get his team within two. Once they had tied the game, Myers would continue to score to secure the win.
UMES returns to action next Friday when they travel to Old Dominion.