Smyrna police search for suspect in gas station robbery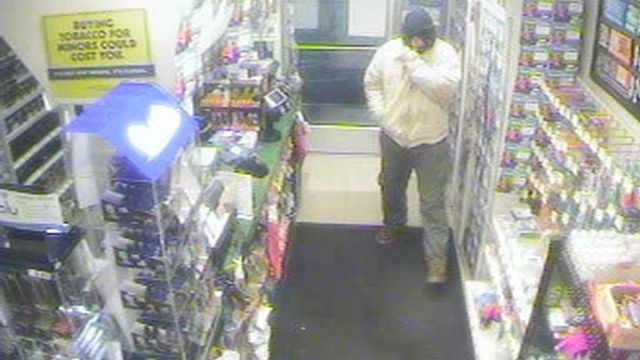 Smyrna Police Department say they are seeking the public's help in locating a suspect, in an early Monday morning robbery.
Reports say the suspect entered the Valero Gas Station located at the 300 block on North DuPont Blvd, at about 12:40 AM on Monday. The suspect then allegedly demanded money from a female employee, before fleeing from the store with an undisclosed amount of money, heading south.
The suspect is described as a 5'10" to 6 feet tall male with blonde hair. The suspect was reportedly last seen wearing boots with green style convertible cargo pants, a tan jacket, and a dark colored hooded sweatshirt. Reports say the sweatshirt was pulled over the suspects face to hide his identity but it is believed the suspect also has facial hair.    
Anyone with information on this case is asked to contact Smyrna Police Department at 302-653-9217 or you can submit tips online through the Smyrna Police website.