Seven teens arrested after reportedly assaulting elderly man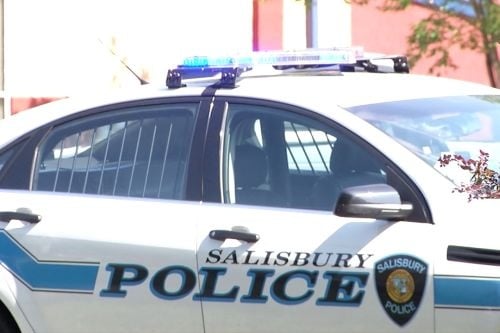 SALISBURY, Md. – Police have arrested a group of juveniles in connection with the assault of an elderly man in Wicomico County.
Salisbury Police say on Saturday, around 3:30 PM, Officers responded to reports of a robbery near Camden Avenue and Monticello Avenue. Once on scene, Police say they met with an 83-year-old who said that he was walking down Camden Avenue near Monticello Avenue, when a group of boys riding bicycles approached him.
According to the report, one of the kids hit the victim in the back of the head, causing him to fall to the ground, at which they started yelling "gimme all your money" at him. Police say while the victim was on the ground, the suspects started kicking and punching the victim, and at one point, one of them removed the victim's umbrella, and used it to assault him. The suspects then fled the area on their bicycles.
The victim reportedly told Police that he had pain throughout his entire body, and had lacerations on his upper torso.
Police say they later found seven juvenile males, who were charged for the assault and robbery. Officers say they also found a backpack belonging to one of the suspects, which had an airsoft type replica handgun inside. Police say they also found that two of the boy's bicycles had been reported stolen from the same Monticello neighborhood, where the assault and robbery had taken place.
Six of the male juveniles, three 14-year-olds, two 15-year-old, and one 16-year-old, all of Salisbury, were held by the Department of Juvenile Justice, while the seventh suspect, a 16-year-old, was released.
The investigation into this incident is reportedly on-going at this time. Anyone with information is asked to contact Salisbury Police at 410-548-3165 or Crime Solvers at 410-548-1776.