Salisbury School Hosts "Give And Receive" Day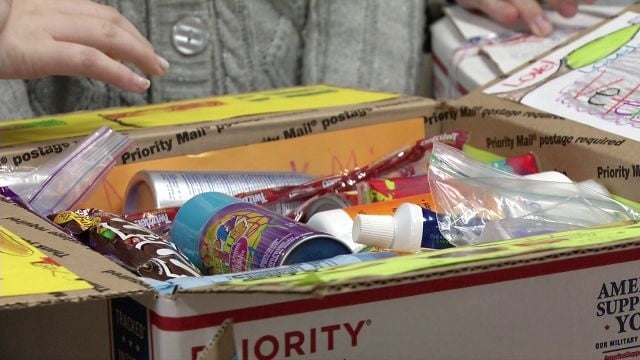 It was an exciting Friday morning at the Salisbury School. Not only was it the last day of school before the holiday break, but it was also the annual "Give And Receive" Day.
About 350 students took part in the annual tradition.
Some volunteered with local organizations — while others assisted with Operation We Care. We're told twenty-two boxes packed with donations will be shipped off to soldiers overseas.
Hilary Lynch, a member of the school staff, tells 47 ABC days like "Give And Receive" teach students valuable lessons.
"It's wonderful, it's one of the best days of the school year to see everyone involved. It's what we try to instill in the students here. They're all members of the community and to be responsible citizens" Says Lynch.
Students also volunteered with HALO, the Joseph House, and Headstart.