Rocket Launch Pad Repairs To Take About 1 Year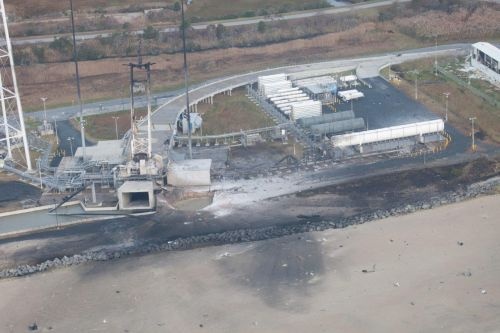 The Virginia Commercial Spaceflight Authority says repairs to its launch pad on Wallops Island will likely take a year.
An unmanned commercial supply rocket bound for the International Space Station exploded moments after liftoff on Oct. 28. The space flight authority owns and operates the launch pad and says severe damage was spared, but repairs are necessary.
On Wednesday, the authority said a detailed engineering inspection of the spaceport has been completed. The authority says the cost and work schedule for repairs to the launch paid are being refined, but should not exceed $20 million.
The authority says initial water samples indicate there was impact to back bays or tributaries and soil testing showed contamination was contained in the area immediately around the crater created north of the launch pad.