Pocomoke remains undefeated against Stephen Decatur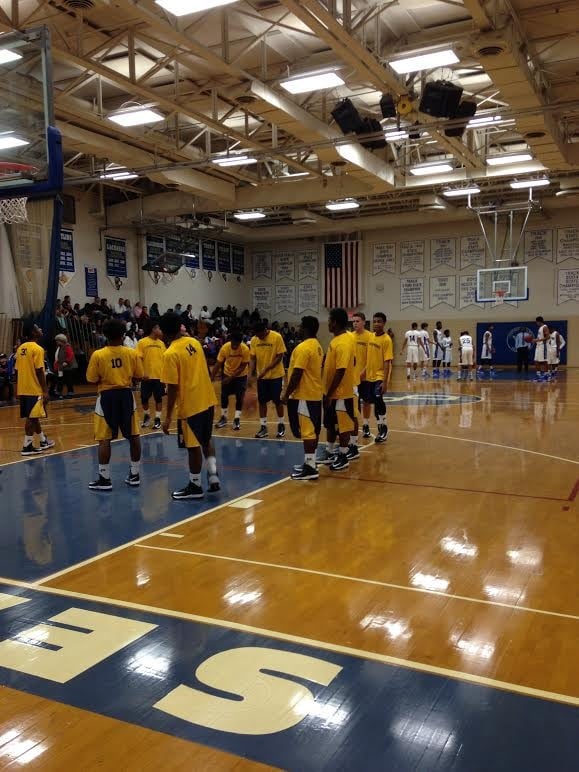 Tuesday night, the Stephen Decatur Seahawks hosted the undefeated Pocomoke Warriors. In its first four games, the Warriors have held off their opponents and outscored each opponent by twenty points or more. Tonight, it was no different for Pocomoke as they took on Decatur with a 74 – 40 victory.
Despite scoring the first points of the game, Decatur felt the pressure from the energetic and high pressed Pocomoke defense, which led to several turnovers. While the Seahawks had several great individual plays including a two handed jam by Keyon Eley and the block party by Tyree Henry – it was not enough to keep the Warriors from taking advantage of the turnovers and capitalizing on their opportunities to score. After the first quarter,  the Pocomoke led the game 17-6 and by half time, the Warriors were up 33-13.
Up next, Pocomoke takes on Colonel Richardson and the following day plays rival Wicomico High School – both games will be played at home.
Decatur has some time off, but the Seahawks will resume action after Christmas day, December 26, in the Govenor's Challenge.