One Arrested On Burglary Charges In Smyrna And Dover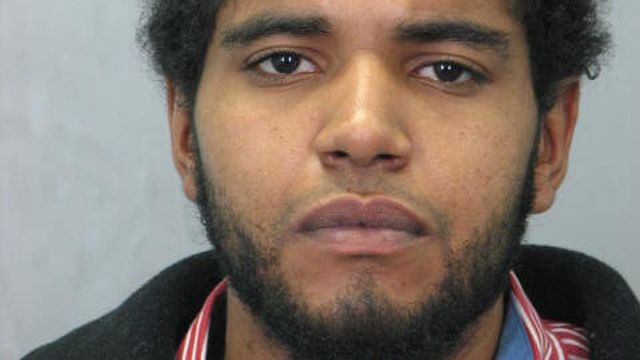 Three reported burglaries, two jurisdictions, one suspect. The Dover Police, and Smyrna Police Departments say they jointly arrested, 27-year-old Christopher Evans, of Smyrna on Tuesday afternoon, in connection with three residential burglaries.
In the first incident, Dover Police say around 12:50 PM on Sunday, Officers responded to Bacon Avenue, for the activation of a residential alarm. Once on scene, the Officers reportedly found that a back window of the home had been smashed in. Police say the suspect then entered the home, stole an undisclosed amount of jewelry from the home, and fled. A witness apparently told the Officers that there was a white Honda Accord parked in the home's driveway, that didn't belong to the homeowner.
Later that afternoon, just after 1:45 PM, Smyrna Police Officers responded to reports of a burglary on North Delaware Street. Police say they found that the suspect had entered the home through an unlocked door, collected DVDs and CDs in a milk crate belonging to the resident, and fled. A wooden fence at the home, was reportedly damaged by the suspect as well.
Back in Dover, just after 2:05 PM Officers responded to Overlook Place for another reported burglary. There, they again reportedly found that a back window of the home shattered, giving the suspect access to the home. Police say while inside the suspect ransacked the home looking for items to steal, but a witness confronted the suspect, who eventually fled, but not before the witness took his photo, and a photo of his white Honda Accord with Delaware plates.
Detectives say they were then able to identify Evans as the suspect, and file for warrants for his arrest. On Tuesday, Officers from both Smyrna and Dover Police Departments, found Evans at his job on Glenwood Avenue, in Smyrna, and took him into custody, during which Officers reportedly found heroin, marijuana, and a variety of prescription pills on him.
From Smyrna PD, he was charged with two counts of possession of a controlled substance, possession of marijuana, and possession of drug paraphernalia. From Dover Police, he was charged with two counts of burglary 2nd degree, possession of burglary tools, theft under $1,500, and two counts of criminal mischief under $1,000. He is being held on an $8,500 secured bond and a $22,500 secured bond at the James T. Vaughn Correctional Center.