Ocean Pines man arrested on DUI charges after reported police car crash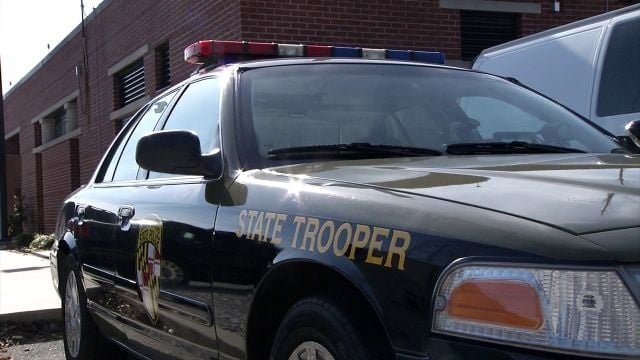 An Ocean Pines man is behind bars, after he reportedly crashed into a Police car. Maryland State Police – Berlin Barrack says just before 1:00 AM on Tuesday, a Trooper on patrol on Route 90 near St. Martin's Neck Road, noticed a 2005 Chevy Silverado speeding down the roadway.
According to the report, the Trooper's radar showed the vehicle going 70 MPH in a 55 MPH zone, so the Trooper turned on his lights and sirens, but the vehicle continued driving.
Police say the Trooper kept following the truck in the North Gate of Ocean Pines, to Ocean Parkway, at Royal Park Drive, where the truck drove into a ditch. The truck apparently then drove back onto the roadway, and tried to go around the Trooper's patrol vehicle, but instead hit it on the driver's side, authorities say. The truck then apparently continued driving for about a mile, until finally stopping.
Police say they then identified the driver as 41-year-old Scott Buchanan. He was arrested, and charged with DUI and possession of prescription medication, before being held on $7,500 bond. Police say the damage to both vehicles were minor, and neither driver was injured.