Ocean City hosting Performing Arts Center open house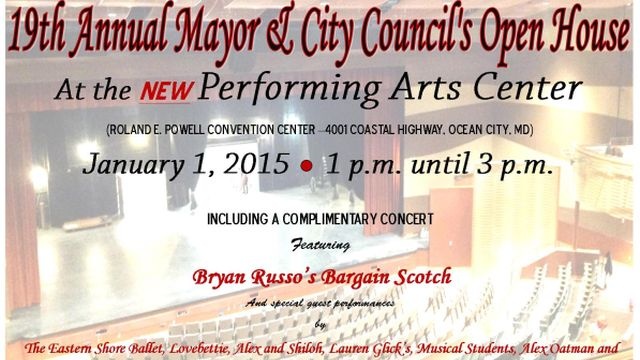 A local beach town is unveiling their new performing arts center to the public.
On Thursday, January 1st, from 1:00 until 3:00 PM, Town of Ocean City's Mayor and City Council will be hosting an open house. The event will be at the new Performing Arts Center at the Roland Powell Convention Center, on Coastal Highway.
There will be special performances by the Eastern Shore Ballet, Lovebettie, Alex and Shiloh, and several others.