National center working to identify young murder victim's identity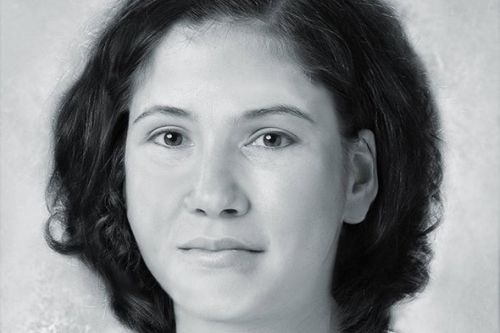 For more than 38-years, a young murder victim's identity in Woodlawn, Maryland has been a mystery, but the National Center for Missing and Exploited Children is hoping to finally get some answers.
The center posted several photos on Facebook on Thursday of a young female that had been beaten, sexually assaulted and strangled. Her body was reportedly found on September 12, 1976.
Investigators say the young female, 15 to 25 years old, stood about 5'8″ with dark brown or black hair, had a homemade tattoo on her right upper arm that was hard to read but appeared to be two letters, possibly "JP." She was reportedly wearing a necklace made of leather with a light blue bead.
Investigators also found two keys in the victim's pocket that were traced to a manufacturer in Massachusetts, and the bag covering her head was also from there. However, officials with the national center say those could just be ties to her attacker, so she could be from anywhere in Maryland or across the country.
"With the passage of time, sometimes people feel more comfortable coming forward now, or just maybe we just haven't reached the right person with this case and by putting it on social media were reaching a whole different audience," says Dr. Angela Williamson, Biometrics and Unknown Victim Identification Project Programs Manager.
Investigators say they are focused on giving this girl back her name. Anyone with any information is asked to call 1-800-THE-LOST.