Harrington Woman Accused Of Trespassing In Train Yard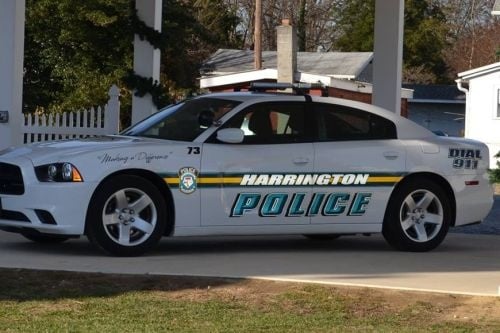 A Harrington woman was arrested for trespassing on Saturday, after she was reportedly found on a parked train.
Harrington Police say on Saturday, around 5:15 PM, Officers were called to the Norfolk Southern Train yard off of East Street. Once there, Officers say they met with Norfolk Southern employees, who said they had heard an unknown voice on the radio, followed by a train horn from one of the locomotives.
According to the report, Officers found a locomotive with the horn going, and all its lights on. They climbed in, and say they found 40-year-old China Obryan inside. Police say Obryan was talking on the radio, and had turned on the lights and horn of the locomotive.
She was taken into custody, and given a criminal summons for trespassing 3rd degree, before being taken to Milford Memorial Hospital for a mental evaluation.