Fatal pedestrian crash in Camden, under investigation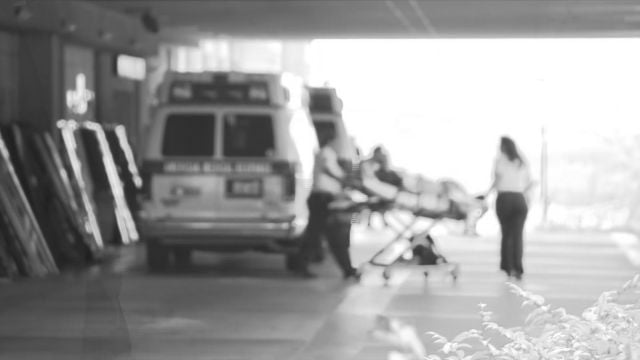 Police are investigating, after a man walking his dog near a local high school was killed by a car, on Monday evening.
Delaware State Police say around 6:55 PM on Monday, 18-year-old Kyle Tieman, of Smyrna was driving a 2001 Saturn SL eastbound on Old North Road, coming up to West Street. At the same time 55-year-old David Bilow, of Camden-Wyoming was apparently walking his dog across Old North Road from Cesar Rodney High School, in a marked crosswalk.
According to the report, a vehicle driving westbound on Old North Road had stopped just before the crosswalk to let Bilow cross, while another vehicle making a left turn onto Old North Road from West Street, passed in front of the Saturn, causing Tieman to slow to avoid a crash.
Police say Tieman then continued driving, but failed to see Bilow in the crosswalk, hitting him with the front of the car. Bilow was apparently thrown up onto the car, then back into the road.
Bilow was then reportedly rushed to Bayhealth – Kent General Hospital by EMS, where he later died from his injuries.
Tieman was also taken to Kent General, where he was apparently treated for non-life threatening injuries, and released. Tieman's 17-year-old passenger was reportedly not injured during the crash. Police say both occupants of the Saturn were wearing seat belts.
Following the crash, Bilow's dog, a labrador mix, apparently ran back to the family home. The dog was then reportedly taken to a local veterinary hospital, where it was treated for undetermined injuries.
The DSP Collision Reconstruction Unit says they are continuing to investigate the incident, at the request of the Camden Police Department, but as of now, no charges have been filed.